A1 façade replacement to this tall building in London's Isle of Dogs
Providing render solutions
Many buildings were traditionally clad using Expanded Polystyrene Systems (EPS). This has been deemed combsutible and non-compliant on buildings over 18 metres high. To maintain the existing look of a building, clients are choosing to replace the existing EPS with mineral render solutions which offer an A1 or A2 rating. At Osprey, we find the thermal value of EPS and mineral wool is comparable and therefore we can manitain the façade depths avoiding the problems that an increase can cause.
Like for like aesthetic replacements
Direct fix solutions avoiding any cavity
Few thermal or condensation problems.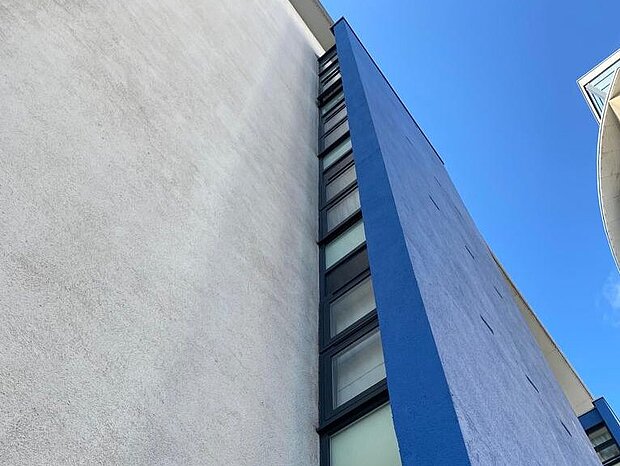 Resident's and owner's peace of mind
Regardless of who foots the bill, when a building is deemed non-compliant it can be a concerning time for residents. A building's owners may also have problems with insurance and the value of their portfolio. In the meantime, both residents and owners will have problems with the sale of their assets until remediation is made.
Projects completed in a timely manner
Return the building to a safe space in which to live
Allows assets to be realised.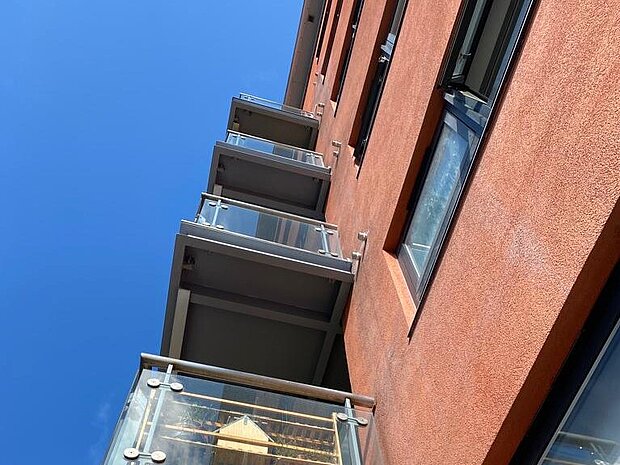 Reaching new heights
With one of the buildings reaching 10 storeys, car parks to manage and with a large atrium to bridge, this was a challenging scaffold build. The logistics of maintaining resident and vehicle access when erecting large temporary works and management of the movement of materials round site, is a constant work in progress!
Full design and calculations for temporary works
Traffic management, site planning and logistics
Maintaining tenant and third party communication