Specialists in all aspects of façade remediation and replacement systems with full engineering, design and installation
Osprey has been an industry leader since 1989, specialising in all aspects of façade refurbishment including the replacement of glazing and curtain wall, cladding panels, EPS render, combustible insulations, brick and terracotta and timber cladding and decks.
Operating under CDM and often as the principal contractor, Osprey have a long-established reputation for the effective co-ordination and management of suppliers, whilst resolving technical and installation issues on time and to budget. Many of our projects are highly complex, and are often completed whilst buildings are occupied with minimal disruption.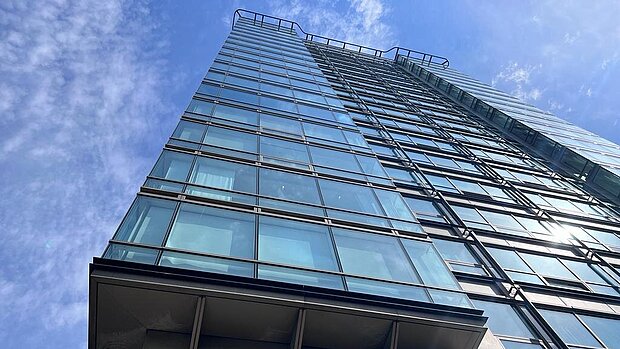 An industry leader since 1989
For more than 30 years Osprey has specialised in glass, curtain walls and rainscreen. As demand and legislation grew and shifted, Osprey continued to improve its range of services and products. In recent years expanded polystrene and phenolic insulation have been deemed combustible, and along with no or poorly fitted cavity barriers and firestopping, Osprey have been commissioned to complete projects specifically to replace these items. In 2021 the business evolved to include more stakeholders, to allow Osprey to deliver greater technical expertise and professional sevices to our customers, in an ever-changing environment.
Managing Director, Jon Wood says: "Since 1989 our business philosophy has always been the same. To provide excellent design, combined with quality of installation and first class project management. With the new company structure we will continue to provide our customers the complete service they are looking for."
Osprey offer a full CDM main or prinicpal contractor package, from design stage through to installation. Read more about our specialist services: