This landmark building in Dublin required a complex, bespoke design solution with additional fire-stopping works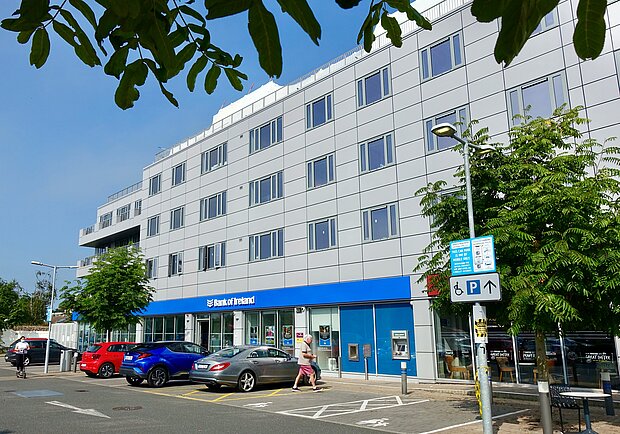 Design solutions
The building sits prominantly on a main road in to Dublin and is well known locally. For planning reasons, the new façade had to replicate the original and we chose a bespoke Schueco curtain wall framework and new insulated aluminum panels with AWS windows.
Panels and windows were toggled into the curtain wall to create a seemless watertight facade
As the supporting steel framework had little or no fire protection, we appointed a specialist contractor to complete this in conjunction with the programmed façade works
Internal firestopping included the rebuilding of compartment walls and preparation of pipe penetrations
Balcony rainscreen elements and decks were also remediated to complete and compliment the new façade works.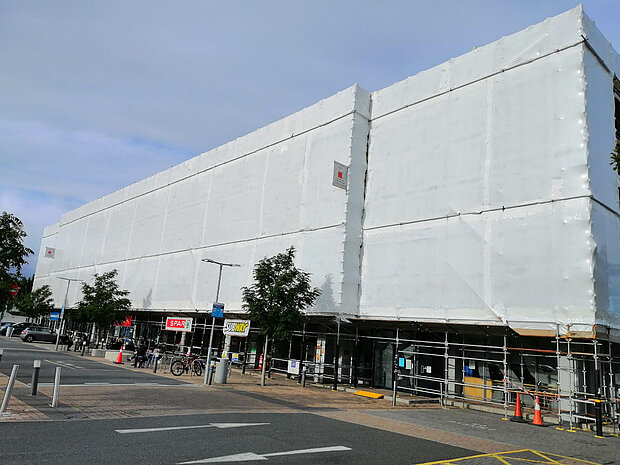 Temporary works
Always striving to design the temporary works to suit the environment, the access scaffolding was shrink-wrapped to allow works to continue in all weather conditions.
Designed with a canopy roof to allow work in all weathers
Scaffold design routinely altered during the works to allow the continuation of work across the building
MEWP access used to complete the silicone works.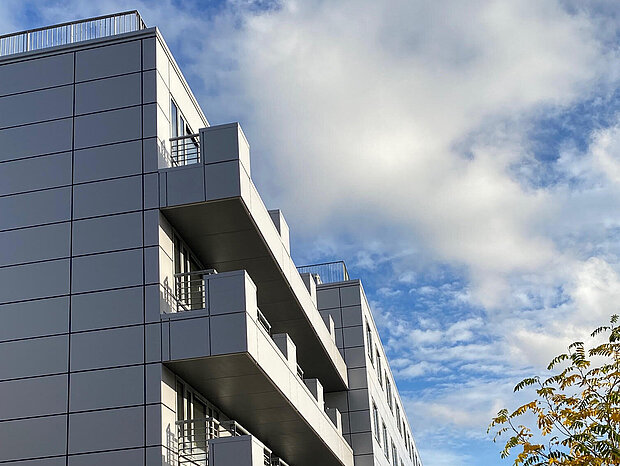 Consideration for occupants
The internal remediation required the student accommodation areas to be vacated. However, the commercial tenants on the ground floor remained throughout the duration of the works.
Management liaison with commercial tenants
Works carried out within the commercial premises
Working out-of-hours to ensure continued access.