Aluminium Composite Material (ACM) replacement cladding, delivered to an A1 specification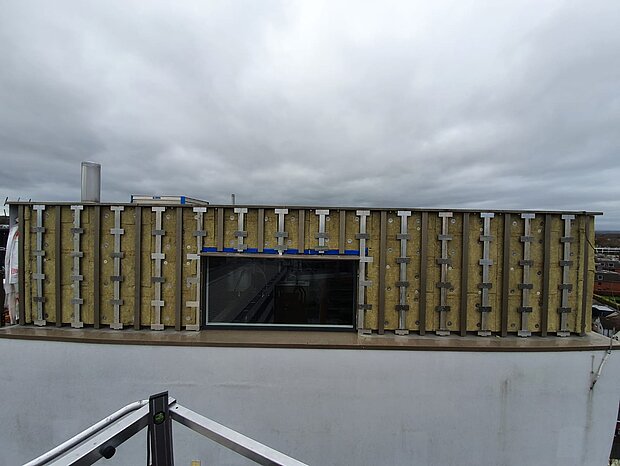 A1 solution
The client required an A1 solution for this project. This meant that not only the panels, but everything back to the structure had to be replaced.
The ACM and insulation were replaced with bronze A1 anodised panels
The existing combustible insulation was changed for rainscreen mineral rockwool
Cavity barriers were introduced at slab level and around openings
The backer board was replaced with an A1 alternative
New weathering membranes were introduced where required to improve future weathering.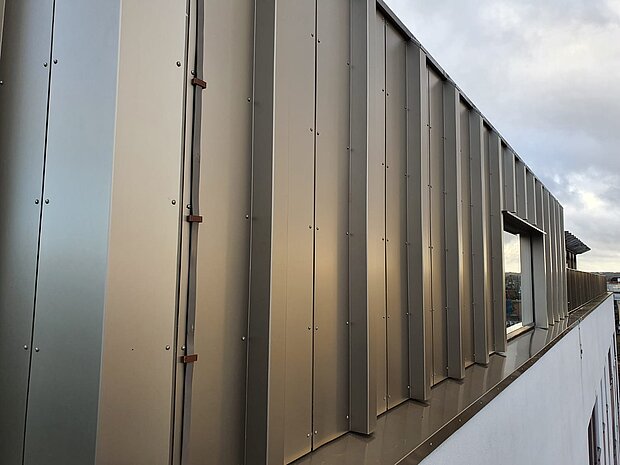 Complex manufacture
Creating A1 panels for this project meant a complex manufacturing and design process, with each area of works requiring a unique type of panel. The anodising process required a series of jigging points to be created (which leave small marks on the finish surface) and with primarily flat panels this was a challenge that was overcome through care and quality control.
A steel framework forming the entrance foyer to the building had to be carefully measured and manufactured to ensure a good finish to a complex structure
Jigging points had to be strategically located under copings or panel returns
The feature fins and large format had to be carefully engineered to match the existing building.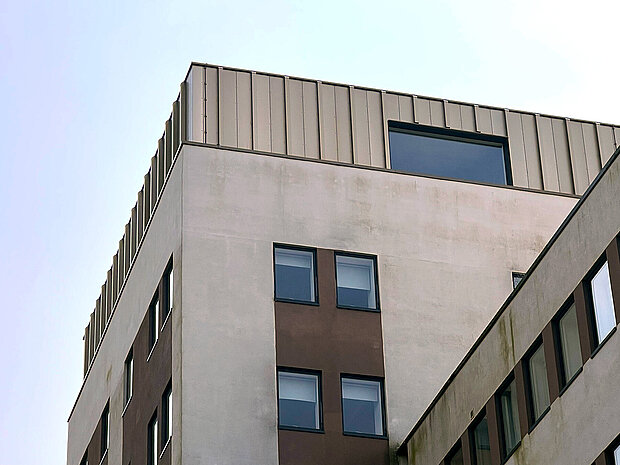 Both high and low...
Works were required to both the 10th floor as well as the ground level and the entrance foyer. Erecting access scaffold was prohibitive given the location and spans required.
Works carried out at high level using a large MEWP (mobile elevated working platform)
A steel framework forming the entrance foyer to the building had to be managed to maintain access for the resident.